Data Scientist-Machine Learning
Employment Information
Salary
$106 000 - $198 000
Industry
Information Technology & Services
The position you were interested in has been filled or expired, but we invite you to explore other exciting job openings on our platform to find your next career opportunity.
Introduction
At IBM, work is more than a job – it's a calling: To build. To design. To code. To consult. To think along with clients and sell. To make markets. To invent. To collaborate. Not just to do something better, but to attempt things you've never thought possible. Are you ready to lead in this new era of technology and solve some of the world's most challenging problems? If so, lets talk.
Your Role and Responsibilities
IBM Consulting Federal is a team of business, strategy and technology consultants enabling enterprises to make smarter decisions and providing unparalleled client and consumer experiences in cognitive, data analytics, cloud technology and mobile app development. We empower clients to digitally reinvent their business and get the competitive edge in the cognitive era in over 170 countries. Bottom line? We out-think ordinary. Discover what you can do at IBM.
The Data Scientist – Machine Learning will develop, evaluate and modify algorithms and algorithm ensembles to performance against various network data sources and network discovery and profiling use cases.
Required Technical and Professional Expertise
US Citizen with TS/SCI security clearance and Full-Scope Polygraph.
At least 3 years' experience in programming skills to include: JAVA, Python and Object Oriented Programming
At least 3 years' experience in Machine Learning to include: feature extraction statistical approaches, linear and non-linear classifiers and deep learning
Ability to apply, evaluate, and modify machine learning algorithms against various data sources and use cases
Preferred Technical and Professional Expertise
Experience working with Agile software development teams
Experience presenting to groups and/or facilitating small group meetings
Experience providing training in software applications to small groups
Interest in national security
Similar medium level jobs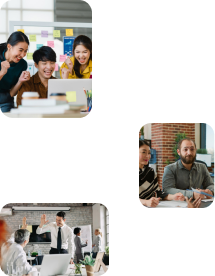 Join our newsletter to get monthly updates on data science jobs.