Employment Information
The position you were interested in has been filled or expired, but we invite you to explore other exciting job openings on our platform to find your next career opportunity.
Want to build a stronger, more sustainable future and cultivate your career? Join Cargill's global team of 160,000 employees who use new technologies, dynamic insights and over 157 years of experience to connect farmers with markets, customers with ingredients, and people and animals with the food they need to thrive.
Cargill, Incorporated seeks a full-time Senior Data Scientist. The Senior Data Scientist works collaboratively in multidisciplinary teams to develop complex proof of concepts, minimum viable products, and fully deployable solutions.
This position requires
a Master's degree or equivalent in Applied Mathematics, Data Science, or a related field and 3 years related experience.
Must also have 12 months of experience (which may have been gained concurrently) with each of the following:

(1) analyzing and modeling data using mathematical and statistical concepts to understand complex business issues and provide insight to decision makers;
(2) implementing Machine Leaning algorithms using Python and cloud infrastructure, including AWS, Azure and GCP;
(3) developing computer vision, audio and forecasting models and deploying them using cloud and distributed computing resources including AWS;
(4) designing strategies and propose algorithms to analyze and leverage data from existing and new sources; and
(5) developing software programs, algorithms, dashboards, information tools and queries to clean, model, integrate and evaluate data sets.

Will accept experience gained before, during or after Master's program.
All experience may have been gained concurrently.
Up to 10% of domestic travel required.
May telecommute from any location in the U.S.
HQ is located at 15407 McGinty Road West, Wayzata, MN 55391.
Similar jobs from Cargill
Similar senior level jobs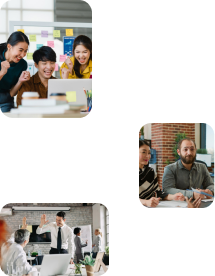 Join our newsletter to get monthly updates on data science jobs.