Employment Information
Salary
$127 300 - $247 600
The position you were interested in has been filled or expired, but we invite you to explore other exciting job openings on our platform to find your next career opportunity.
We are looking for a Senior Data Scientist to join our newly formed team in Marketplace Intelligence with a broad mandate to experiment and innovate to grow Sponsored Products internationally. As a senior DS in this team, you will help to identify unique opportunities to create customized and delightful shopping experience for our growing marketplaces worldwide. Your job will be identify big opportunities for the team that can help to grow SP business working with retail partner teams, Product managers, Software engineers and TPMs. You will have opportunity to design, run and analyze A/B experiments to improve the experience of millions of Amazon shoppers while driving quantifiable revenue impact. More importantly, you will have the opportunity to broaden your technical skills in an environment that thrives on creativity, experimentation, and product innovation.
Key job responsibilities
Be the technical leader in Machine Learning; lead efforts within this team and across other teams.
Perform hands-on analysis and modeling of enormous data sets to develop insights that increase traffic monetization and merchandise sales, without compromising the shopper experience.
Drive end-to-end Machine Learning projects that have a high degree of ambiguity, scale, complexity.
Run A/B experiments, gather data, and perform statistical analysis.
Establish scalable, efficient, automated processes for large-scale data analysis, machine-learning model development, model validation and serving.
Research new and innovative machine learning approaches.
Recruit Data Scientists to the team and provide mentorship.
Basic qualifications
5+ years of data querying languages (e.g. SQL), scripting languages (e.g. Python) or statistical/mathematical software (e.g. R, SAS, Matlab, etc.) experience
4+ years of data scientist experience
Bachelor's degree
Experience with statistical models e.g. multinomial logistic regression
Preferred qualifications
2+ years of data visualization using AWS QuickSight, Tableau, R Shiny, etc. experience
Experience managing data pipelines
Experience as a leader and mentor on a data science team
Master's degree
Similar medium level jobs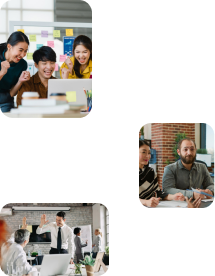 Join our newsletter to get monthly updates on data science jobs.