Energy Data Science Co-op
Employment Information
Job Description
Benefits
Veolia's comprehensive benefits package includes paid time off policies, as well as health, dental and vision insurance. In addition, employees are also entitled to participate in an employer sponsored 401(k) plan, to save for retirement. Pay and benefits for employees represented by a union are outlined in their collective bargaining agreement.
Veolia's Hubgrade provides energy data analytics to various commercial and industrial clients. Sustainable Industries and Buildings department's team of analysts and engineers develop applications and dashboards to analyze customers' energy data performance.
Responsibilities
Analyze building performance data
Develop predictive analytics models relating to energy performance
Build and be responsible for applications related to engineering calculations like Tableau reports and dashboards
Automate manual functions
Coordinate with Business Solutions team developers on API deployment, UI development, Data Quality Issues, etc.
Observe and analyze building energy trends
Assist in streamlining existing processes.
Qualifications
Currently studying for a BS in Data Analytics, Data Science, Engineering, or Computer Science.
Strong analytical and problem-solving skills
Strong oral and written communication skills
Self-motivated and able to drive projects
Proficiency in Python is required
Knowledge of R, KNIME, or Tableau is a plus
Strong interest in data science, energy, and buildings.
Additional Information
We are an Equal Opportunity Employer! All qualified applicants will receive consideration for employment without regard to race, color, religion, sex, sexual orientation, gender identity, national origin, disability or protected veteran status.
Disclaimer: The salary, other compensation, and benefits information is accurate as of the date of this posting. The Company reserves the right to modify this information at any time, subject to applicable law.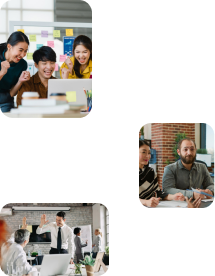 Join our newsletter to get monthly updates on data science jobs.