Employment Information
The position you were interested in has been filled or expired, but we invite you to explore other exciting job openings on our platform to find your next career opportunity.
Do you think your role is essential for your company? Do you think that what you do is meaningful?
As a Data Scientist you will help deliver improvements in business performance across Southern Water, through your experience in Data Science & Machine Learning and the application of appropriate technology to opportunities identified throughout the business.
This role will primarily focus on the creation of data products to support business stakeholders make intelligent, data informed decisions.
You will be joining a maturing function, where you will learn and thrive not only in your role, but also as part of the wider Data & Analytics team.
We are flexible when it comes to where you will be working from. There is one day a month that we all come to the office, and you will be required to attend additional in-person meetings; but for the rest you can work from home.
We are looking for a Data Scientist with demonstrable experience in the application of supervised and unsupervised learning, forecasting, optimisation, or NLP to solve business problems using R or Python. Experience with Databricks and Cloud platforms (Azure, AWS etc) would be advantageous, as would be significant experience in waste & water utilities.
If this is something you could see yourself doing, please send over your CV. if you feel you have more to say, why not send us a cover letter letting us know why you are the right person for the job.
Similar medium level jobs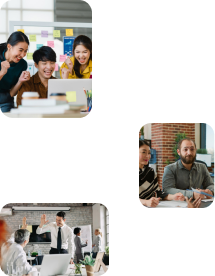 Join our newsletter to get monthly updates on data science jobs.