Employment Information
Industry
Industrial Automation
The position you were interested in has been filled or expired, but we invite you to explore other exciting job openings on our platform to find your next career opportunity.
Primetals Technologies is a joint venture of Mitsubishi Heavy Industries and Partners. Operating globally, Primetals Technologies offers a world-class technology product portfolio to guarantee excellence in metals production across the entire value chain - from the raw materials to the finished product. We provide fully integrated new technology, automation and environmental solutions, high-end manufacturing capabilities and comprehensive life-cycle services. Becoming a member of the Primetals Technologies Team, means that our customers can count on reliable and dedicated support to master the challenges facing the metals industry today and in the future. For our Employees, this means abundant opportunities to gain challenging work experience and steady growth potential for their careers.
Responsibilities:
Work with stakeholders to identify opportunities from legacy data repositories and how to best prepare and utilize them for improved decision making.
Responsible for conducting and designing quantitative analytics utilizing advanced data models, both structured and unstructured;
Document and present results.
Additional Responsibilities:
Develop data-driven objectives to assess risks and controls;
Build classifiers, clustering algorithms, and other machine learning models
Requirements
Undergraduate or Graduate student seeking a STEM related degree;
Experience using statistical computer languages (R, Python, SQL, etc.) to query and manipulate;
Experience working with large data sets and data analytics;
Experience translating research questions or business requirements into actionable work
Working knowledge of relational databases and database structure
Strong programming skills and ability to utilize a variety of data/analytic software languages/tools (e.g., SQL, SAS, R, etc.)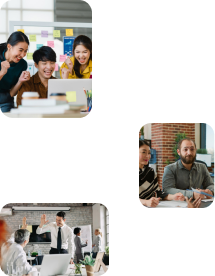 Join our newsletter to get monthly updates on data science jobs.