Global Data Scientist (Revenue Growth Mgmt)
Employment Information
Job Description:
Global Data Scientist (Revenue Growth Mgmt) (Project Lead) positions offered by Kimberly-Clark USA, LLC (Roswell, GA). Lead projects and analysis to manage support and market optimizing revenue strategies and associated tactics across K-C Professional (KCP) global markets using advance data analytics, statistics and data mining technics. Oversee the strategic development, validation and evolution of causal models for deep analysis on our customer pricing and P&L reporting information to set out price optimization both from a category sku and channel, customer angle to better optimize our value realization without cost cutting. Lead development of channel, customer and distributor insights through advanced data mining techniques with a focus on profit, as well as lead strategic RGM initiatives from idea through implementation. Lead the effort to increase usage of data driven insights into all facets of the strategic revenue management framework through the sales, marketing, business support and finance organizations. Manage, from a project perspective, data mining and analysis that is completed in a proactive fashion, working with teams collaboratively, but pushing the thinking, supported through data, to drive improved revenue/profit.
Minimum Requirements:
Requires a master's or foreign equivalent degree in Analytics, Statistics, Computer Engineering, or a related field and 3 years of experience in the position offered or 3 years of experience using SQL or Python for data extraction. Requires 3 years of experience: using R, JMP, or Python for data analysis and using Tableau, Power BI, or Python for data visualization and generating reports. Employee reports to office in Roswell, GA. Position may work from home, but must live within commuting distance of stated office. Experience may be, but need not be, acquired concurrently.
Additional information about the compensation and benefits for this role are available upon request.
Similar medium level jobs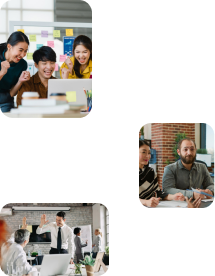 Join our newsletter to get monthly updates on data science jobs.