Employment Information
The Data Scientist is responsible for identifying, developing, enabling, and optimizing Radial's fraud risk technology to enhance our Fraud Risk Decisioning. This includes working with internal and external partners to identify and implement the key fraud risk technologies that enable Radial to increase the speed and accuracy of all fraud review decisions. The Data Scientist will work closely with fraud department to optimize and manage the fraud risk decisioning tools for all incoming orders.
This role is a terrific opportunity to work in the dynamic space of e-commerce fraud to solve complex problems using big data technologies. The department uses a wide variety of systems, tools, and algorithms to evaluate data, execute their investigation and develop an efficient analytical workflow including machine learning models, velocity detection and behavior analytics.Manage machine learning model life cycle through model audit, back testing, forward testing, benchmarking with the help of performance metrics Conduct exploratory data analysis, supervised, unsupervised and semi-supervised machine learning to identify fraud trend, segment and clusters, and optimization opportunity Robotic process automation to reduce the need for manual, repeatable processes Work closely with Technology team for model deployment and monitoring Work with the other data scientists and the team executive and stakeholders to help develop the data strategy for client protection to ensure the organization has the proper data to make the right decisions, with a priority on data availability in real-time, and generating true customer-level views able to make intelligent fraud decisions leveraging the entirety of our interactions with a customer
Similar medium level jobs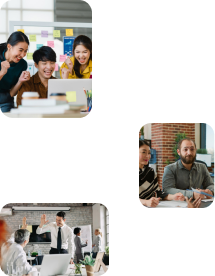 Join our newsletter to get monthly updates on data science jobs.