Employment Information
Bond is looking for a Data Scientist to join our Data team. In this role, you will play a crucial role generating insightful reports, and supporting finance and operations teams with data-driven decision-making. You will be responsible for creating and managing data pipelines for settlement and reconciliation with our banks, performing analysis across all of the company's services, and undertaking various other data-related tasks to drive operational efficiency and optimize financial processes.
You will
Design, develop, and maintain efficient ETL processes to extract, transform, and load financial data from multiple sources, ensuring accurate settlement and reconciliation with our partner banks.
Generate meaningful and actionable reports by analyzing financial data and key performance indicators (KPIs), providing insights to stakeholders across the organization. Identify trends, anomalies, and opportunities for process improvement.
Identify opportunities to streamline data-related processes, enhance data quality, and improve efficiency in financial operations. Propose and implement innovative solutions and best practices.
Collaborate with cross-functional teams, including finance, operations, and engineering, to understand their data needs, provide analytical support, and contribute to data-driven decision-making.
You have
Bachelor's degree in Finance, Business Analytics, Statistics, Economics, or a related field. A master's degree is a plus.
Proven work experience as a Data Analyst, Financial Analyst, or a similar role within the finance or operations domain.
Strong knowledge of SQL for data extraction, manipulation, and analysis. Experience with ETL processes and tools is highly desirable.
Advanced Excel skills, including pivot tables, formulas, and macros.
Familiarity with statistical analysis, forecasting techniques, and data modeling.
Excellent analytical and problem-solving abilities with a keen eye for detail.
Strong communication skills, with the ability to present complex data insights in a clear and concise manner.
Experience working with financial systems, banking processes, and reconciliations is a plus.
Ability to work independently and collaboratively in a fast-paced, dynamic environment.
Similar medium level jobs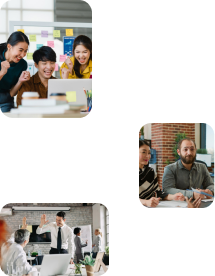 Join our newsletter to get monthly updates on data science jobs.